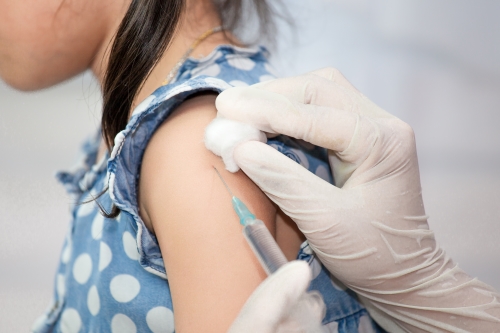 Full Vaccination Training
from £89.0
Description
Full Vaccination Training (free weight management course & weight management PGD included) (COVID-19 Update) £99.00 (3.5 Hours) Full Training (New social distancing rules apply to this course) Update on COVID-19 ****Please note you will need to book the actual date and location on ECG website. Once you pay on our site we will email a link and discount code to be used on ECG website which will reduce the price to zero.****
Full Vaccination Training (free weight management course & weight management PGD included) (COVID-19 Update) 3.5h
---
Additional information
Booking/eLearning enrolments are processed Monday to Friday, 9am to 5pm – once processed, please show booking confirmation at your training session.
For latest dates and locations please follow the link: https://ecgtraining.co.uk/product/fullvaccinetraining/

New social distancing rules apply to this course.
Please note, if you have booked a course with us and have developed any virus symptoms you should not attend your face to face training, we will be able to reschedule to an alternative date. Please call the office if you need to discuss this further 0845 423 8993 (Monday – Friday, 8.30 – 5pm)
Update on COVID-19
Want to get trained to administer the COVID-19 vaccine?
This courses covers all your practical skills required
You will need

legal authorisation

to vaccinate after you have completed this practical training
Due to the current restrictions and polices on a number of venues – places on our courses are for one individual only, on arrival please show your confirmation/booking email, failure to do so might mean not being allowed on the course.
Course outline
Please note, due to audit and attendance purposes we will require individual bookings only.
This course is designed and open to all healthcare professionals including those new to vaccinations (although it can be used a refresher). On this course, we will cover all practical skills required to vaccinate adults and children over the age of 2. As well as attending this 3.5hr course, you will have access to our online theory course. We will cover IM & SC injections, reconstitution of vaccines, intranasal vaccination, CPR, anaphylaxis and adrenaline for children and adults.
We are delighted to offer, as 'added value' this year, a weight management course as part of this course. It's an ideal opportunity for you to offer a brand new service for your customers. We will teach you how to teach your customers the technique to self-inject. For more information about the weight management PGD package / service see: here
– Novo Nordisk has provided sponsorship to ECG to cover the cost of the weight management course fee and provision of the PGD (if required) for each attendee. Novo Nordisk has had no influence over the training materials used on the course and has reviewed the material for medical and factual accuracy only.
If you provide data to ECG, we will use it in accordance with our Privacy Notice. For information on our how we use your data, policies and our Covid-19 update, please click: here
For in-depth information and how we use your data, click show more:
Patient Group Direction (PGD)
All PGD orders are processed Monday to Friday, 9am to 5pm with 48 hours processing time required.
Our PGD's are authorised per pharmacist for use at one company under the supervision of a superintendent. You will not be able to take a PGD to multiple companies and use it.
Unless specifically stated by your company organiser, PGD's are not part of our training course and will need to be organised independently after training.
For NHS PGD's, you will need to consult the CPPE website independently for an NHS Declaration of Competence and PGD.
For a private PGD (individual to you only) these can be purchased separately via the PGD page: https://ecgtraining.co.uk/product/pgd
– ECG collects personal information when you place an order for products or services. We will use this information to provide the services requested and maintain training records. Personal information will be shared with PharmaDoctor for the registration of your ETool and PGD's.
Dates and Times:
June 2021
Sat 19/06/2021 13:30 – 17:00 London

Sun 20/06/2021 13:30 – 17:00 Cornwall

Sun 20/06/2021 09:00 – 12:30 Edinburgh

Sat 26/06/2021 13:30 – 17:00 Bournemouth

Sun 27/06/2021 13:30 – 17:00

Bournemouth

Sun 27/06/2021 09:00 – 12:30

Belfast

Sun 27/06/2021 13:30 – 17:00 London

Sun 27/06/2021 09:00 – 12:30 Manchester

Sun 27/06/2021 13:30 – 170:00 Manchester

Sun 27/06/2021 09:00 – 12:30 Newcastle

Sun 27/06/2021 13:30 – 170:00 Newcastle
July 2021
Sun 04/07/2021 09:00 – 12:30 Aberdeen

Sun 04/07/2021 13:30 – 17:00 Aberdeen

Sun 04/07/2021 09:00 – 12:30 Edinburgh

Sun 04/07/2021 13:30 – 17:00 Edinburgh

Sat 10/07/2021 13:30 – 17:00 Devon

Sun 11/07/2021 09:00 – 12:30 Edinburgh

Sun 11/07/2021 13:30 – 17:00 Edinburgh

Sun 11/07/2021 09:00 – 12:30 Leeds

Sun 11/07/2021 13:30 – 17:00 Leeds

Sun 11/07/2021 09:00 – 12:30 Peterborough

Sun 11/07/2021 13:30 – 17:00 Peterborough

Sun 11/07/2021 09:00 – 12:30 Southampton

Sun 11/07/2021 09:00 – 12:30 Wrexham

Sun 11/07/2021 13:30 – 17:00 Wrexham

Sun 18/07/2021 09:00 – 12:30 Inverness

Sun 18/07/2021 13:30 – 17:00 Inverness

Sat 24/07/2021 13:30 – 17:00 Nottingham

Sun 25/07/2021 09:00 – 12:30 Belfast

Sun 25/07/2021 13:30 – 17:00 Belfast

Sun 25/07/2021 09:00 – 12:30 Coventry

Sun 25/07/2021 13:30 – 17:00 Coventry

Sun 25/07/2021 09:00 – 12:30 Glasgow

Sun 25/0/2021 13:30 – 17:00 Glasgow

Sun 25/07/2021 09:00 – 12:30 London

Sun 25/07/2021 13:30 – 17:00 London

Sun 25/07/2021 09:00 – 12:30 Newquay

Sun 25/07/2021 13:30 – 17:00 Newquay

Sun 25/07/2021 09:00 – 12:30 Norwich

Sun 25/07/2021 13:30 – 17:00 Norwich

Sun 31/07/2021 13:30 – 17:00 London
August 2021
Sun 01/08/2021 13:30 – 17:00 Edinburgh

Sun 01/08/2021 13:30 – 17:00 Edinburgh

Sun 01/08/2021 09:00 – 12:30 Guildford

Sun 01/08/2021 13:30 – 17:00 Guildford

Sun 08/08/2021 09:00 – 12:30 Brighton

Sun 08/08/2021 13:30 – 17:00 Brighton

Sun 08/08/2021 09:00 – 12:30 Coventry

Sun 08/08/2021 13:30 – 17:00 Coventry

Sun 08/08/2021 09:00 – 12:30 Edinburgh

Sun 08/08/2021 13:30 – 17:00 Edinburgh

Sun 08/08/2021 09:00 – 12:30 Newcastle

Sun 08/08/2021 13:30 – 17:00 Newcastle

Sun 15/08/2021 09:00 – 12:30 Belfast

Sun 15/08/2021 13:30 – 17:00 Belfast

Sun 15/08/2021 09:00 – 12:30 Coventry

Sun 15/08/2021 13:30 – 17:00 Coventry

Sun 15/08/2021 09:00 – 12:30 Glasgow

Sun 15/08/2021 13:30 – 17:00 Glasgow

Sun 15/08/2021 09:00 – 12:30 London

Sun 15/08/2021 13:30 – 17:00 London

Sun 15/08/2021 13:30 – 17:00 Milton Keynes, East

Sun 22/08/2021 09:00 – 12:30 Aberdeen

Sun 22/08/2021 13:30 – 17:00 Aberdeen

Sun 22/08/2021 09:00 – 12:30 Birmingham

Sun 22/08/2021 13:30 – 17:00 Birmingham

Sun 22/08/2021 13:30 – 17:00 Bristol

Sun 22/08/2021 09:00 – 12:30 London

Sun 22/08/2021 13:30 – 17:00 London

Sun 22/08/2021 09:00 – 12:30 Reading-South

Sun 22/08/2021 13:30 – 17:00 Reading-South

Sun 22/08/2021 13:30 – 17:00 Wrexham

Sun 22/08/2021 13:30 – 17:00 Wrexham

Sun 29/08/2021 09:00 – 12:30 Belfast

Sun 29/08/2021 13:30 – 17:00 Belfast
September 2021
Sun 05/09/2021 13:30 – 17:00 Edinburgh

Sun 05/09/2021 09:00 – 12:30 London

Sun 05/09/2021 13:30 – 17:00 London